Seven days at sea until we reach land on the west side of the Atlantic. So what happens now?
Many folks who haven't cruised – especially on a cruise with a lot of sea days – wonder how we can do it. Isn't it scary being out there with no land in sight? What about the weather? Wouldn't I get claustrophobic? Wouldn't I get bored? Yadda yadda yadda.
All I can say is – after  5 Transatlantic crossings, one Transpacific crossing and about 7 weeks at sea, none of the above has ever concerned me.
As for scary – you aren't out there on the Santa Maria in 1492. Your ship is 1000 feet long, displaces 120,000 tons and has plenty of power and fuel to get you to your destination. Plus you know what's ahead of you – unlike Columbus.
The weather has always been fine. I have been in stormy seas but this happens mainly in coastal areas where you can't avoid it as easily. The cruise line will go out of its way to give you fair skies and calm seas whenever possible in mid ocean.
Claustrophobia has never happened to me. We have a balcony cabin. We can walk out on deck. The air is fresh and clean if you avoid the smoking areas. When you are inside the ship there are lots of big open spaces.
So what to do? It has never been a problem at sea, even if like us you don't care for Bingo or gambling.
As I mentioned previously the ship cruise director commissions a number of excellent speakers who present three different talks every day. These go on all week and if you like history, art, and insider talk about the White House you couldn't go wrong attending the lectures.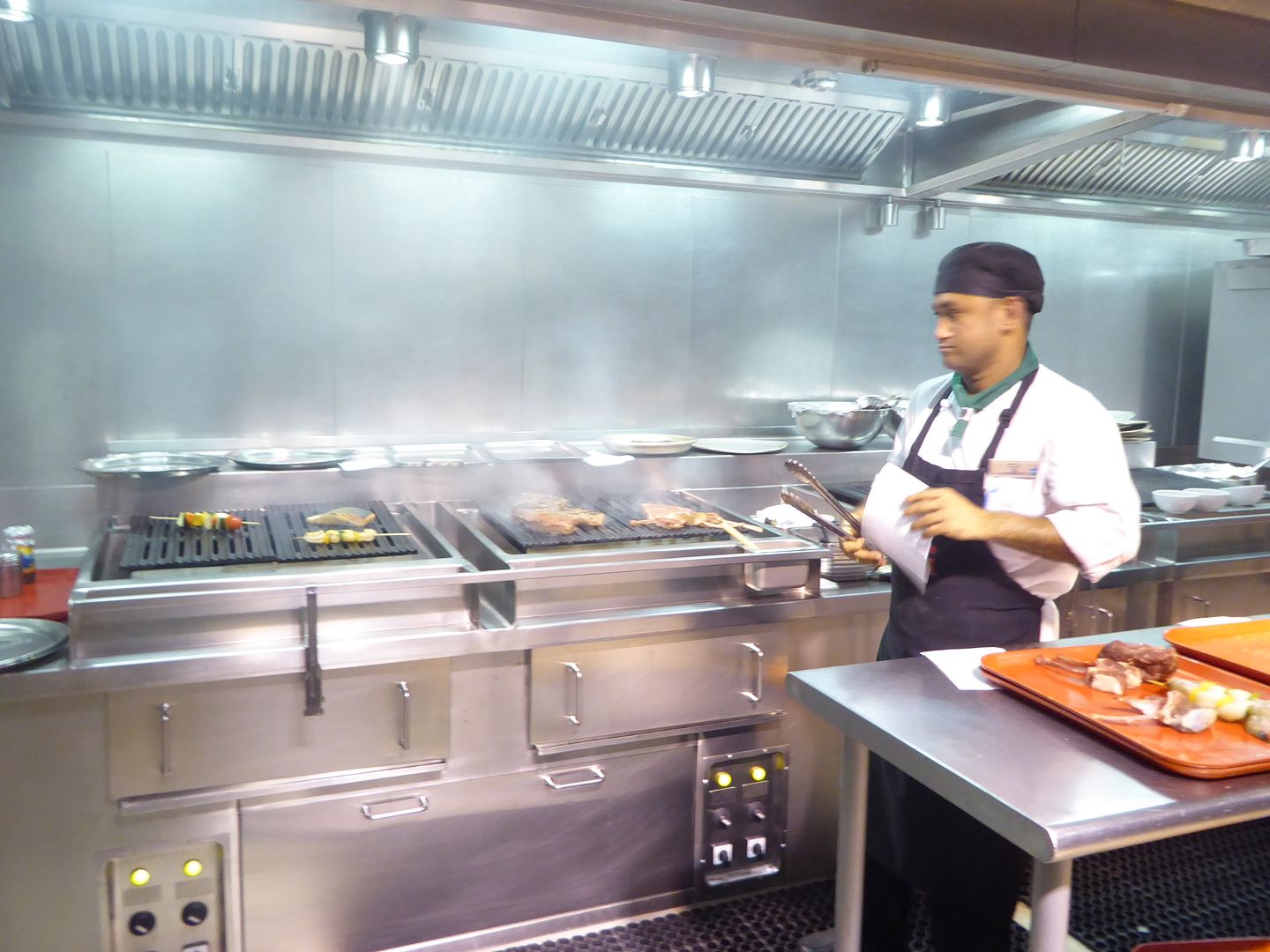 Every night you enjoy a leisurely meal in the main dining room and if you want to splurge a bit, there are excellent speciality restaurants like the Lawn Club Grill where you can even help cook if you want. No thanks – the chef did just fine for me.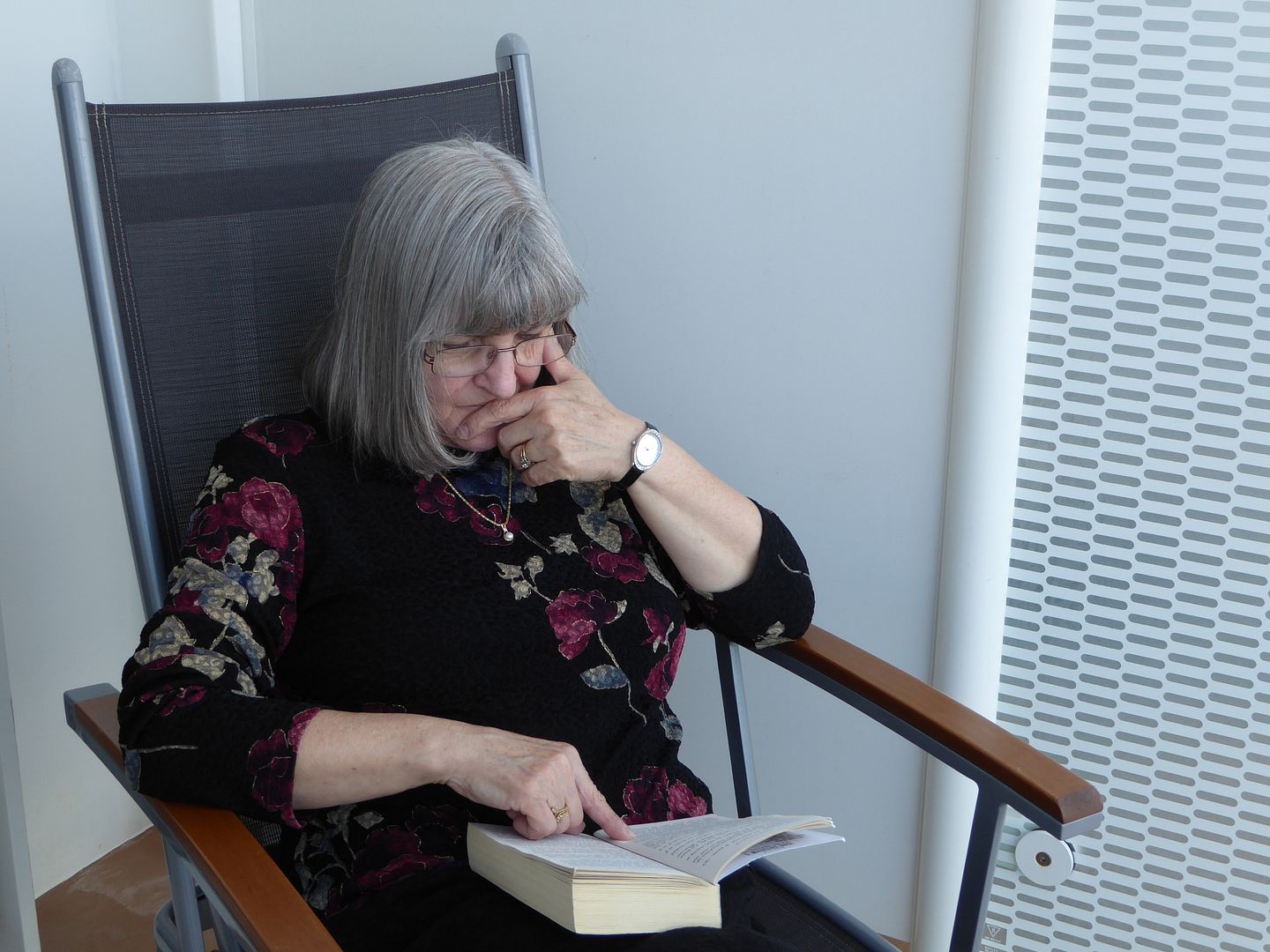 You can sit out in the fresh air on your balcony and catch up on your reading.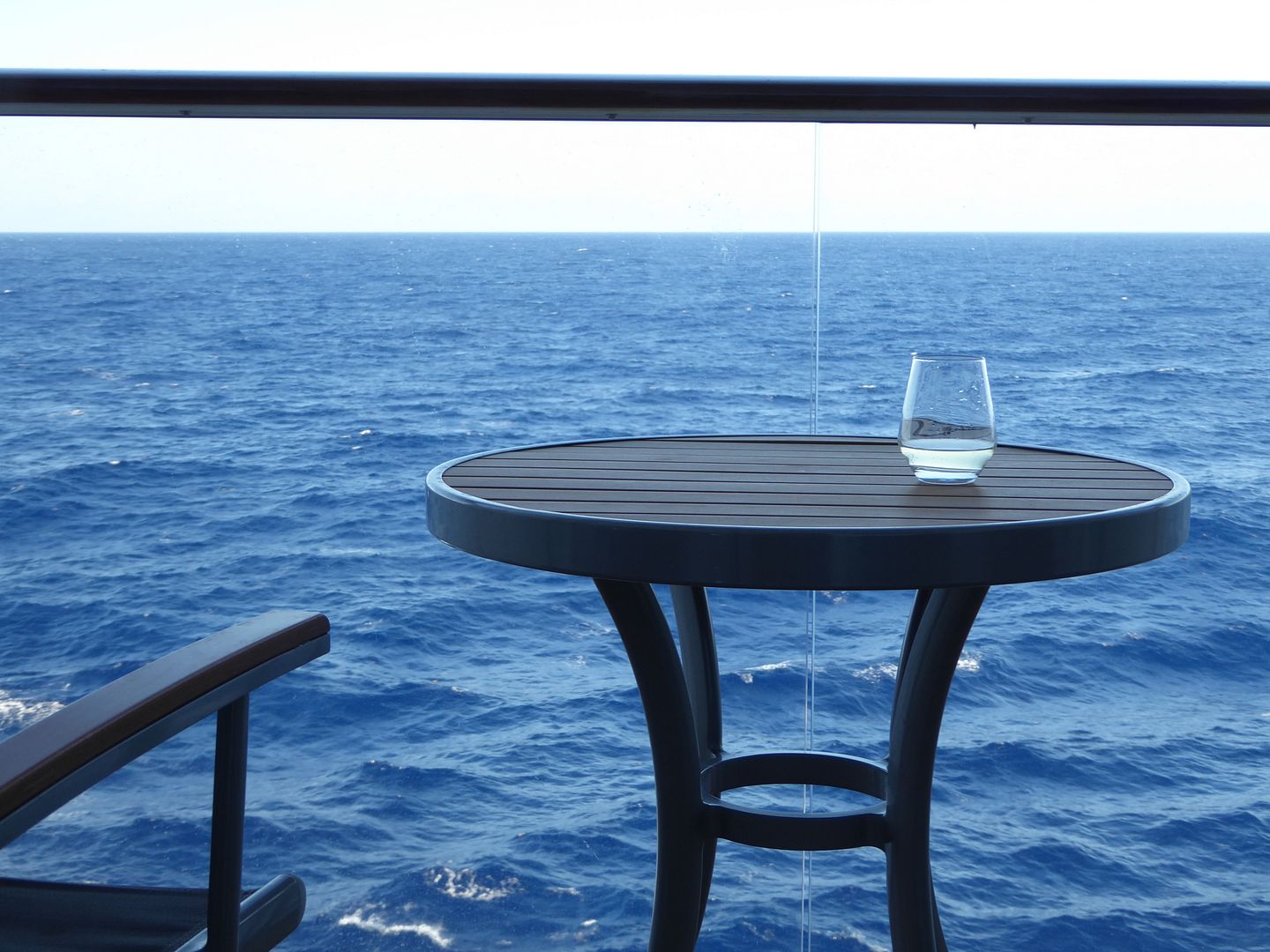 Maybe enjoy a glass of wine while you do it…or maybe two.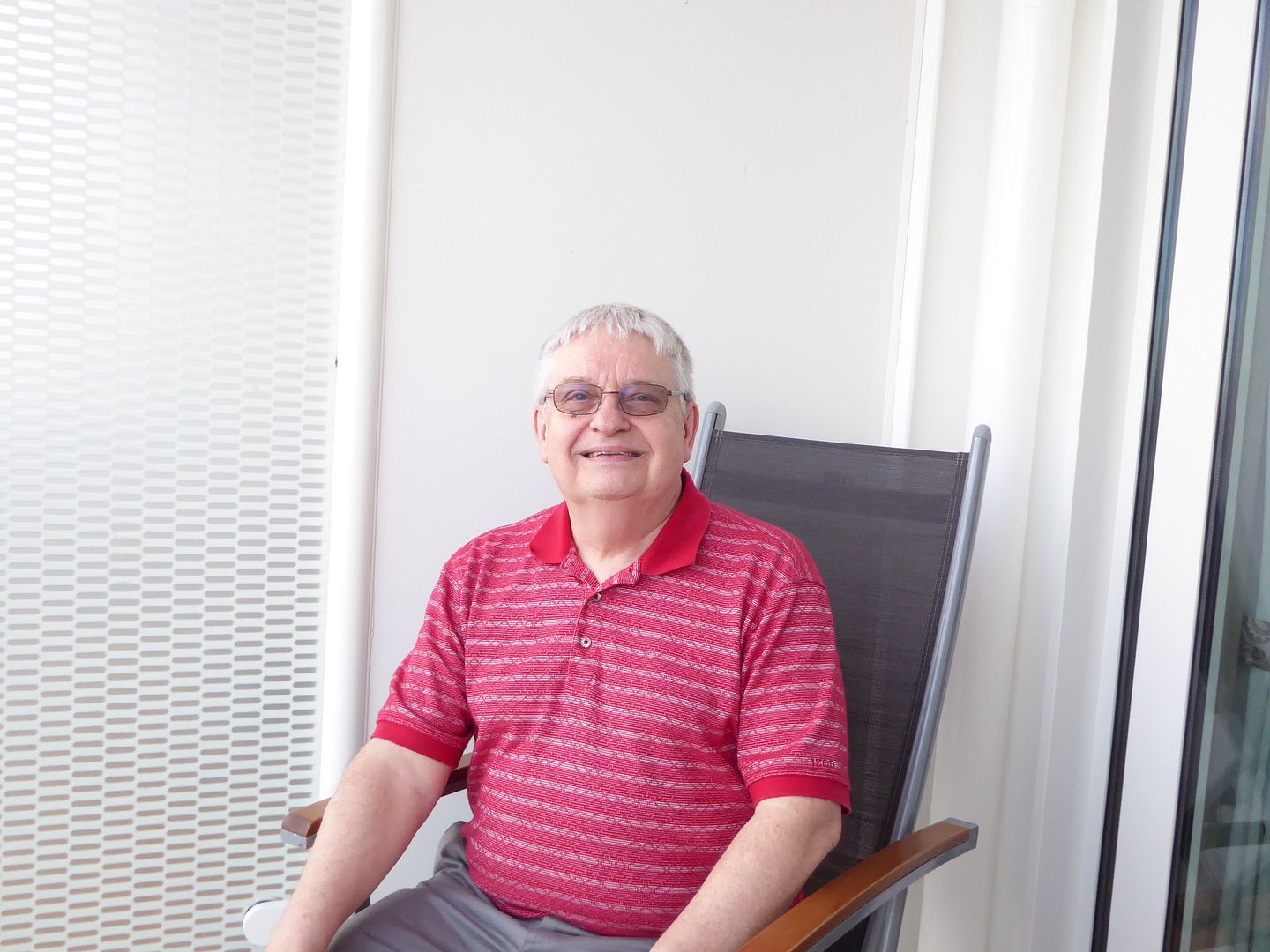 Or kick back, relax and enjoy the ever changing seascape , waves, and sky conditions.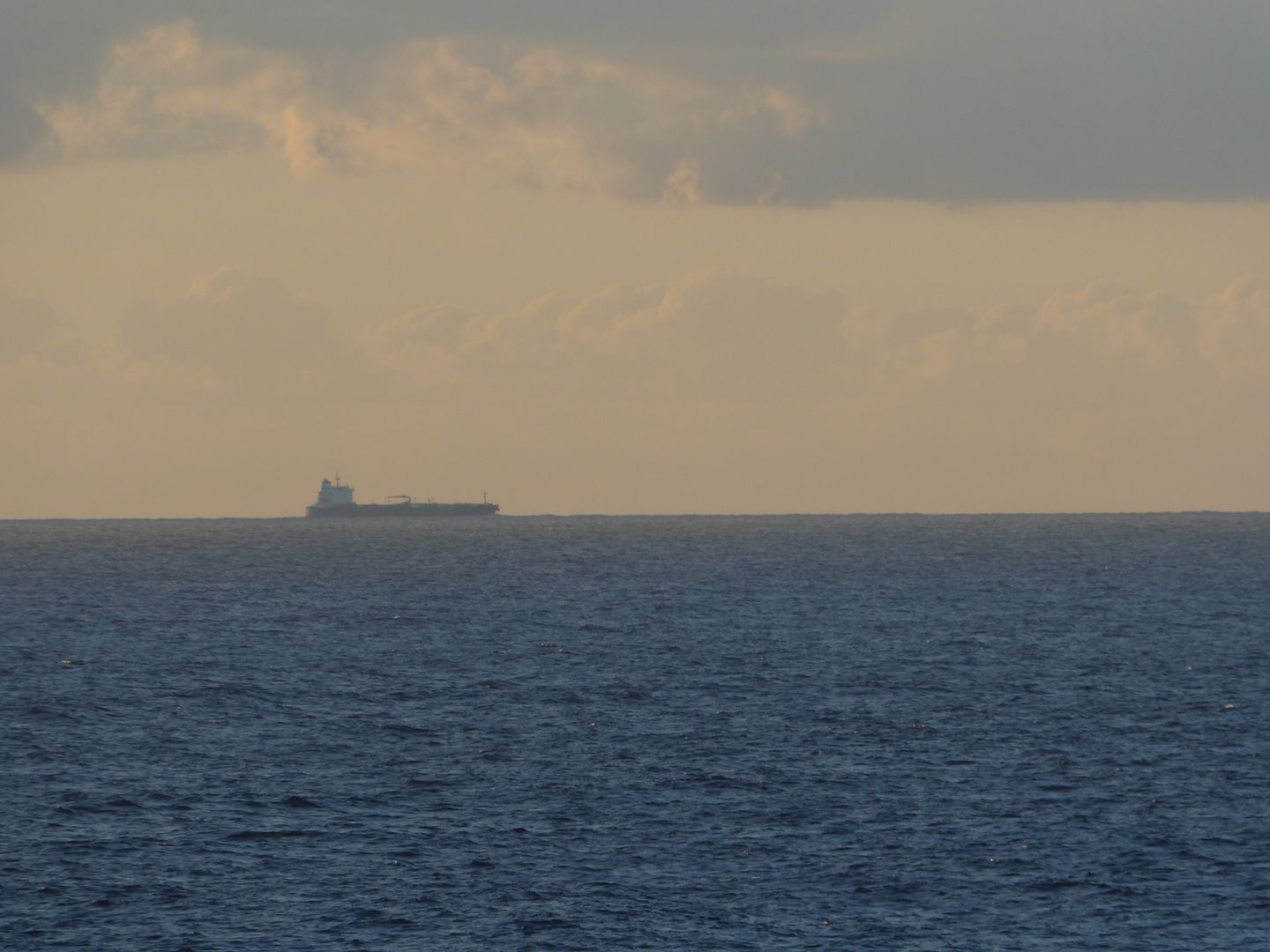 The seagoing traffic that you encounter is always a bonus – especially on a trip like this that frankly doesn't follow a commercial route. If you really want to see ships, go to Istanbul – or through the entrance to the Baltic Sea.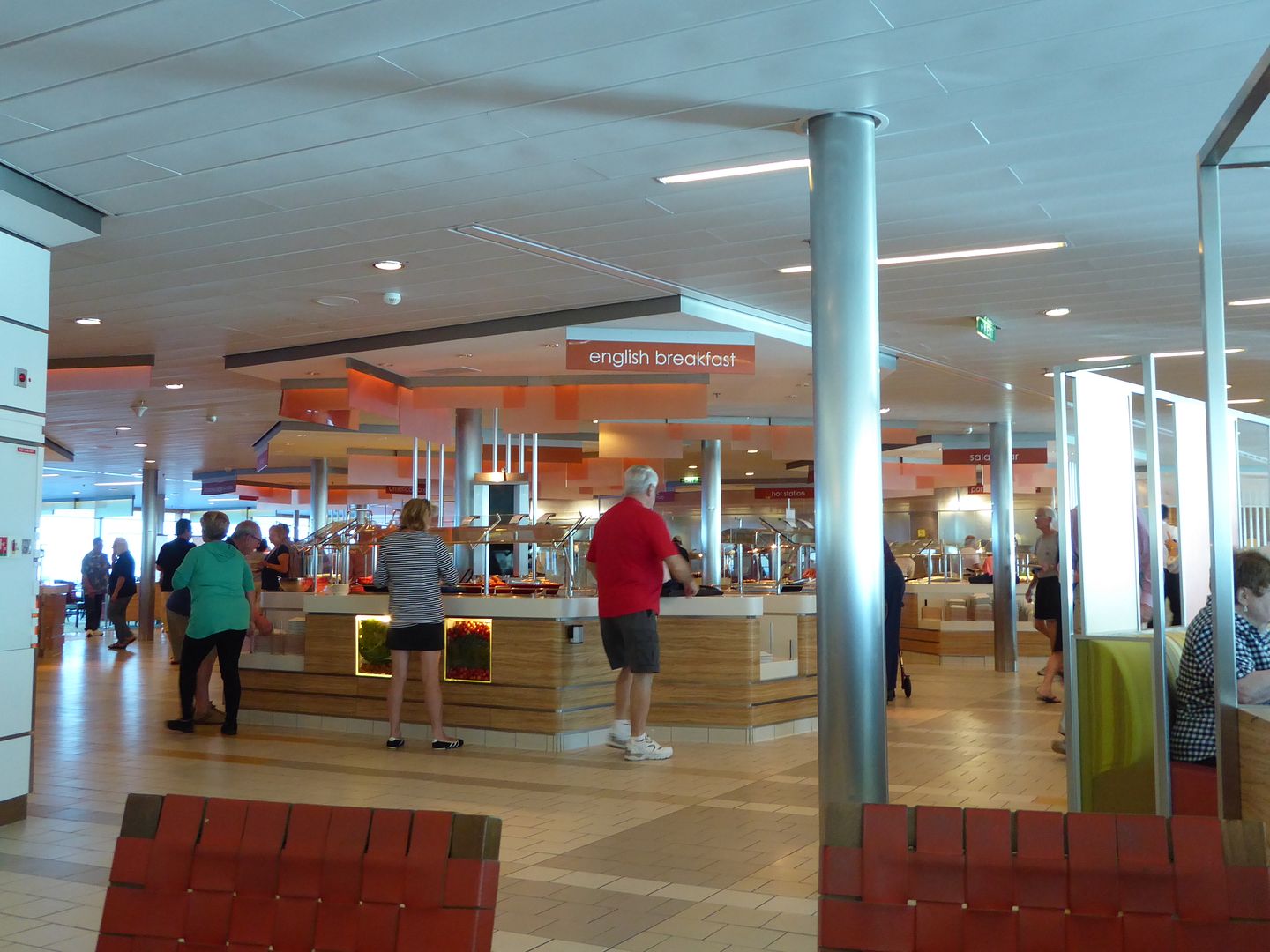 Of course with seven sea days in a row you are going to share the ship with 2800 of your closest fellow travellers. The Oceanview Cafe (above) can get pretty crowded at popular mealtimes. Even heading up for a cup of tea in the afternoons can be an adventure in line jostling.
Fortunately we have sailed enough with Celebrity to get a number of nice perks. Certainly the one we enjoyed the most on this cruise was free speciality coffee and tea anytime, anywhere. To avoid crowds we went to the Cafe al Bacio for a tea break in the afternoon and a decaf cappuccino after dinner. Modern Luxury as the saying goes.
As we got further into our crossing the weather improved and it was nice to take a stroll on the upper decks after sunset. During our cruise we had a full moon – Supermoon in fact (closer to the earth than normal.) I was able to get a photo although some high clouds obscured the view a bit.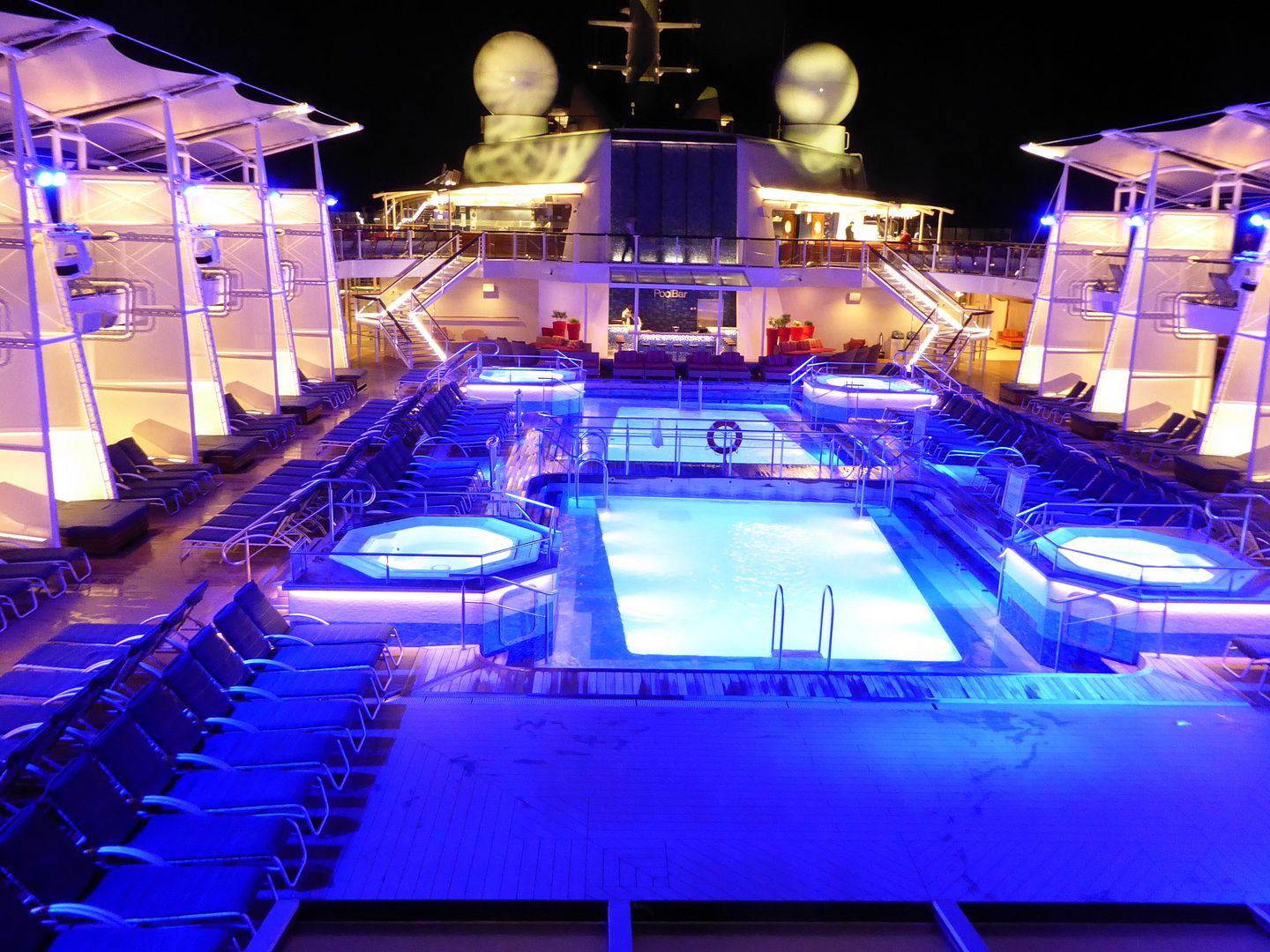 The light show on the ship wasn't too shabby either.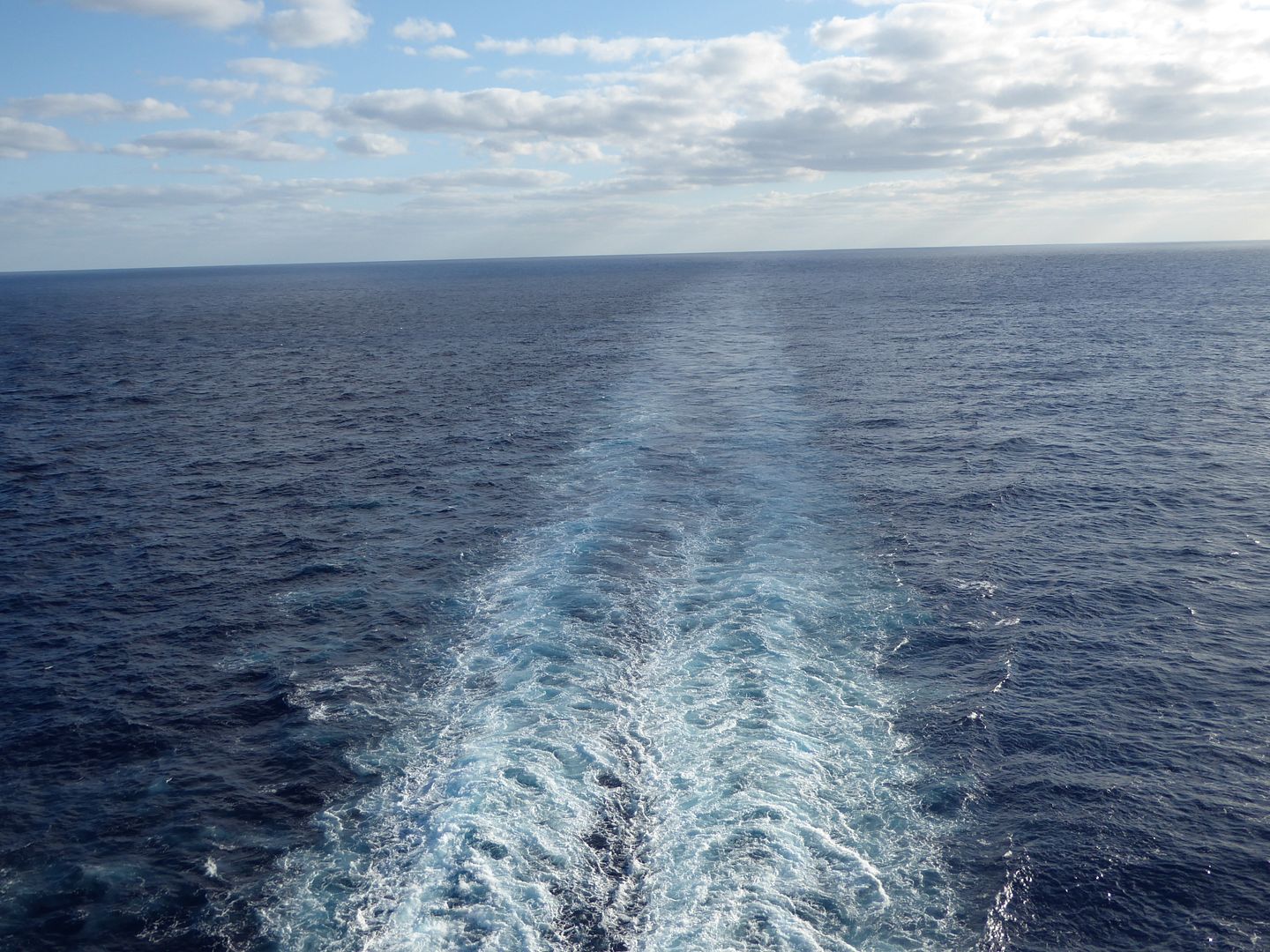 And one of my favorite things to do on a sea day is go to the stern (either in the restaurant or Sunset bar) and take a look back at where we've been.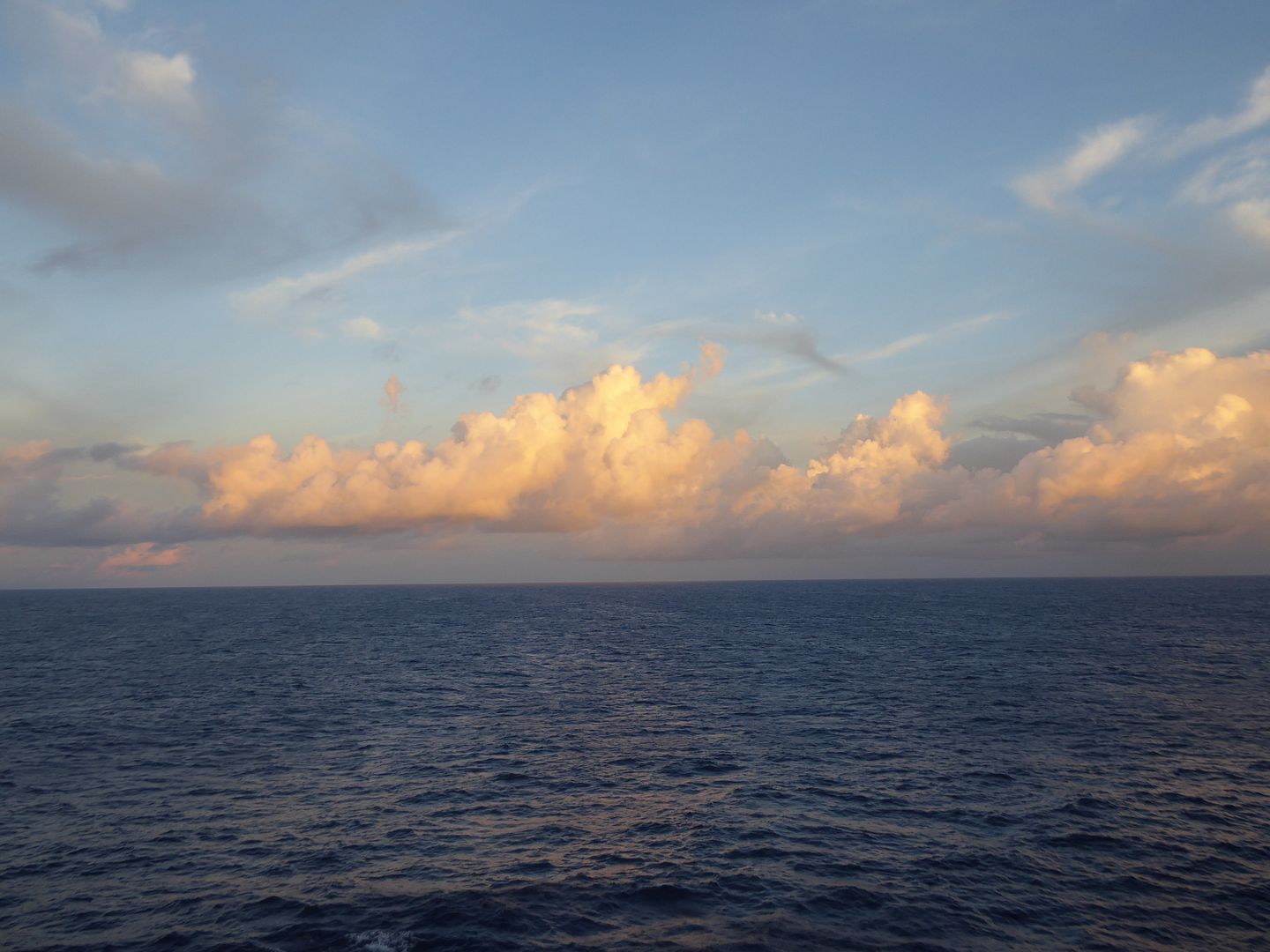 Plus you can't miss those wonderful changing views of sea and sky from our balcony.
I hope I've convinced you that a Transatlantic crossing is something to really look forward to. I always do. It never gets old to me – even as I get old.